SCS – 25 Years of Technology Consulting
March 7, 2022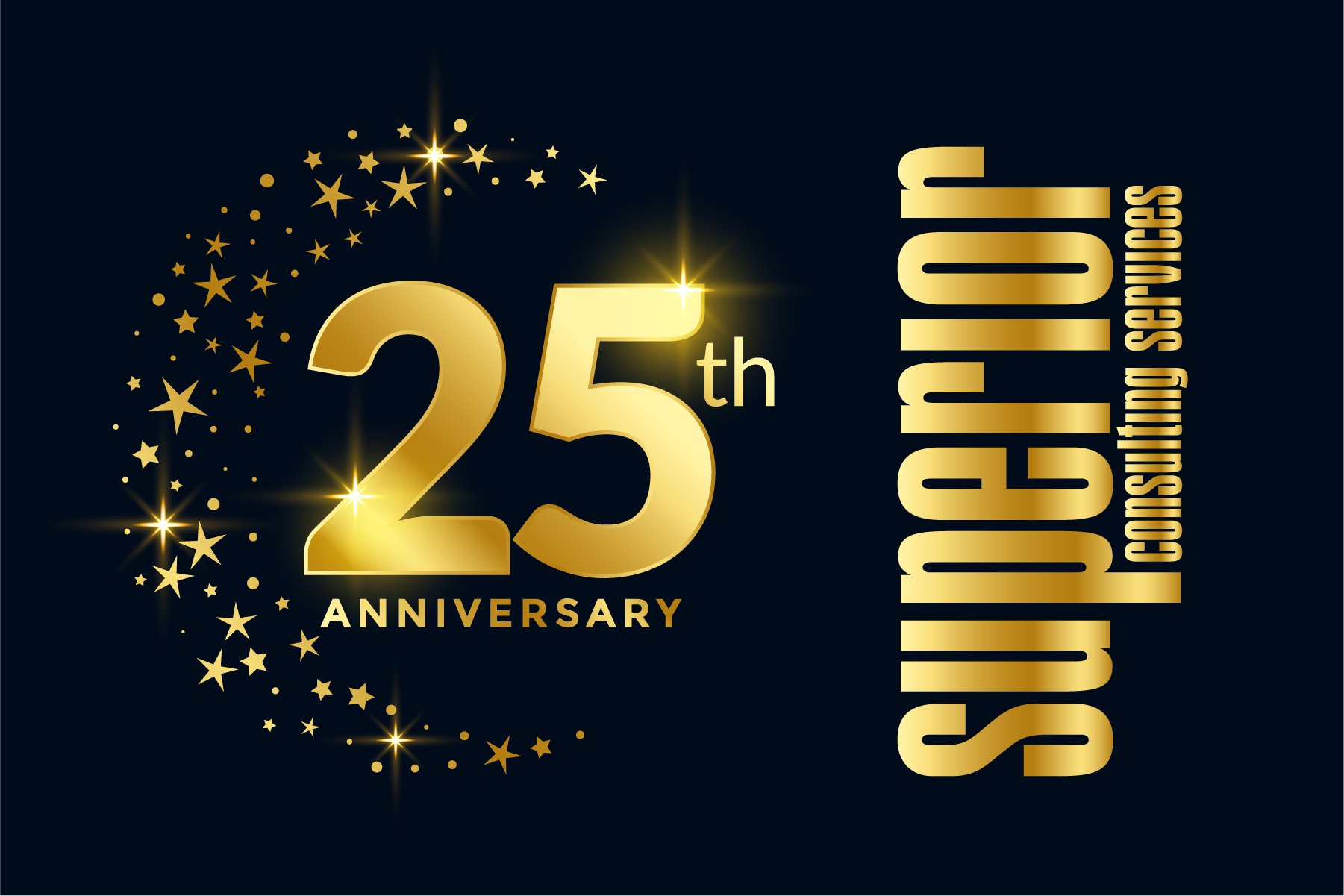 Superior Consulting Services is 25 years old! That means I have been an SCS employee for 25 years. How did that happen? It seems like only yesterday I was walking into our little first-floor office suite over on the Highway 13 frontage road, shaking hands with SCS founder, John Miller, and finding out what FoxPro work he had lined up for me to do.
That's right, FoxPro – Visual FoxPro 3.0 to be exact. That was our tool of choice when SCS began. Don't laugh! We did a lot of FoxPro work in those early days. FoxPro gave us our start and it was a staple on the development side for a number of years. In many ways, FoxPro was ahead of its time with features like object-oriented programming and imbedded SQL query code long before those things existed in products like Visual Basic. It was a good platform for learning solid object-oriented programming and database development techniques, but it did have its limitations.
From the very beginning, FoxPro was not the only database in our arsenal. John came back from one of his early sales calls for SCS saying there were no opportunities at this organization because they were looking for help with something called Microsoft SQL Server and we only knew FoxPro. I informed John that SQL Server projects were just the type of work we wanted. That was where our future lay. And I had recently passed the SQL Server 6.5 certification exam, so I was practically an expert. Well, maybe I knew enough of the lingo to sound like an expert.
The reality was, I wasn't an expert and had a lot to learn about SQL Server, but we did get the gig and we did learn. In fact, that organization was the Minneapolis Park and Recreation Board. They were assigned client number 1 in our billing system and I am very proud to say that they are still a client of ours today!
Early on, we dabbled in a number of technology areas. On the network side, we did Novell, and UNIX support. However, we found our best opportunities and expertise in the area of Windows networking, so this eventually became our focus. On the development side, we did projects using C/C++, PowerBuilder, Access, Java, and Cold Fusion. Through all of this, however, we had the most success using Microsoft development tools – Visual Basic and ASP, then C#, VB.NET and ASPX.
For the first seven years of our existence, SCS had these two major focus areas: networking and development. Our third major focus area, business intelligence – now data and analytics – became an official practice in 2009, but was part of the SCS technology landscape long before that. Our entry into the world of analytics came by way of Microsoft SQL Server Reporting Services, a product we can truly say we were involved in from the very beginning.
During a slow period in 2002, an SCS consultant named Marty Voegele got tired of sitting on the bench and decided to call his past contacts to try and drum up some work. One of those contacts was on the SQL Server development team at Microsoft. It turned out that Microsoft was looking for help creating a new reporting tool code named Rosetta and eventually known as Reporting Services. Through this contact, SCS was contracted to develop major portions of the first report rendering engine and the first version of the PDF renderer for Reporting Services.
We liked Reporting Services as a reporting tool from the start – although we may have been biased given our involvement with its beginnings. We did a number of report authoring projects using Reporting Services. This quickly led to involvement in the wider area of analytics, using tools like SQL Server Analysis Services, SQL Server Integration Services, PowerPivot, and SharePoint. We were also able to turn our early involvement with Reporting Services into authorship. SCS has had four consultants who are published book authors on the topic of Microsoft analytics.
SCS took a new path toward growth in 2007. In May of that year, SCS purchased another consulting firm, IT First. Through this acquisition, SCS gained 2 employees and 9 active clients. SCS also gained 21 prospects – 6 of these became SCS clients. Of the 15 clients gained through this acquisition, 3 are still active SCS clients today!
Throughout the first seventeen years of the company's existence, John Miller was the owner of SCS – first as one of five equal partners and later as the majority owner. As John prepared to retire, he selected several long-time employees to become minority owners and then purchase the company from him in January 2014. Paul Purington, Lisa Schmid, and I were excited to continue to lead SCS as an organization providing quality technology solutions to meet our clients' needs.
This past year has seen some significant changes as we prepare SCS for its twenty-sixth year of existence and beyond. We decided we would no longer have an Infrastructure Services practice – the successor to our original network services offerings – choosing instead to put our energy into our Application Development and Data & Analytics practices. We brought in Michael Bergstrom as SCS president. Some additional change will take place in 2022. We are not changing location when our current lease ends but expect to be in very different office surroundings with a floor to ceiling renovation later this year.
We've come a long way from our beginnings 25 years ago. It is also amazing to think how far technology has advanced in those 25 years. We can now do things with a few mouse clicks that would have taken lines and lines of code along with hours of set up and configuration back in 1997 – or simply were not possible. Sharing information around the world. Managing databases that are now measured in terabytes. Analyzing and reporting on millions of rows of data in just a second or two. As always, there will be more changes as we move forward. The one constant in the technology field is that things always change.
Through it all, however, one thing has not changed. That is our approach to technology here at SCS. From the very beginning, our focus has been on using technology to solve business problems. Our goal was not utilizing these wiz-bang tools for their own sake, but to harness their capabilities to help our clients meet their business objectives. Now, 465 clients later, that commitment to creating technology solutions to move clients to their business goals remains the same!
I can't complete this reflection without thanking the SCS employees, clients, and partners who have made this possible. Across those 25 years, you have made SCS an exciting and extremely rewarding place to work, to learn, and to grow. As we move into the coming years at SCS, I look forward to working together to maintain SCS as a leader in our areas of technology focus and to continually help our clients achieve business success.