Effective Data Visualization – The Eradication of Ruler Reports

Ruler reports — a special name for reports so large and complex, you need to lay a ruler across the report to read it properly — do not lead to effective decision making. In fact, the confusion they create can lead to poor or even incorrect decisions. Brian Larson offers key guidelines and examples for effective data visualization.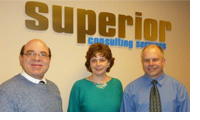 Get to Know the SCS Leadership Team

With the end of 2014 upon us, let's pause and take some time to really get to know the SCS leadership team. What's in store for SCS in the New Year? What are their favorite holiday traditions? What's on Paul's Kindle? Learn all that and more.


•
Important Notice For Windows Server 2003/R2 Users
Microsoft has announced that it will cease support for Windows Server 2003/R2 on July 14, 2015. For existing users, this signals an opportunity to truly transform your datacenter. Get all the details about the change and what it means for your organization.


•
CEO Paul Purington Offers His Take on BI and CPAs
Paul Purington is featured in the latest issue of MNCPA Footnote. Get Paul's insights into how emerging BI trends are impacting how CPAs interpret their accounting data.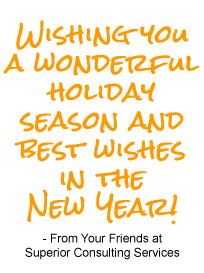 Superior Spotlight Blog
Reflections on PASS Summit 2014



Client Success Story

Using Columnstore Indexes to Speed Up Reporting



Testimonial

"Having used Superior Consulting Services twice, I continue to be pleased with the people and expertise they bring to the table. They comfortably worked to meet the challenging delivery demands of our BI project, including two-week release cycles. With their no-nonsense sales approach, they successfully match our needs with their skills. Bottom line, SCS has set expectations and is hitting their marks."

John Bredesen, Director -
Information Technology,
Minco Products